2017 White Center Jubilee Days Parade, first look
Latin Dancing Horses in @WCJubileeDays Parade pic.twitter.com/2EJPhUQICw

— White Center Now (@whitecenternow) July 23, 2017
(Added: The Latin Dancing Horses toward the start of the Jubilee Days Parade)
11:04 AM: Parade time! For the next hour-plus, this year's Jubilee Days Parade will proceed northward down 16th SW from SW 112th to SW 100th. We're stationed near the midpoint for photos and video, which we'll add here later; watch our @whitecenternow Twitter feed for updates in the meantime.
NOON: The parade is headed for the finish line at SW 100th – the North Highline Fire Department's ladder truck and Engine 18 were the final entries and just passed us at SW 107th a few minutes ago.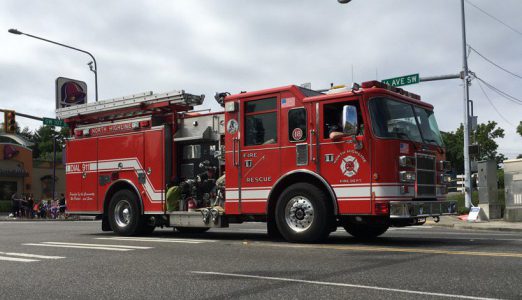 A few entries earlier, we saw and heard the Junior All-City Band:
Junior All-City Band pic.twitter.com/kdzBXeTkLd

— White Center Now (@whitecenternow) July 23, 2017
The Wheels of Boom Car Club was particularly memorable – more than 10 Seahawks-fan-themed vehicles: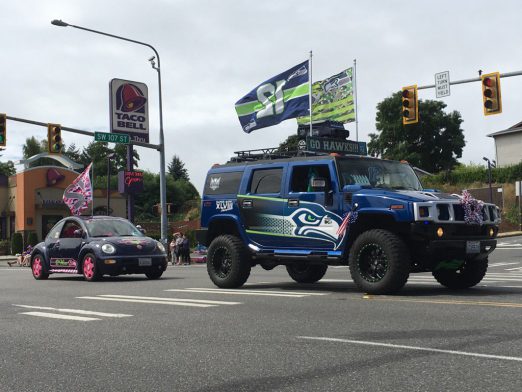 And White Center's elected-for-Jubilee-Days Mayor Geoffrey "Mac" McElroy rode in style: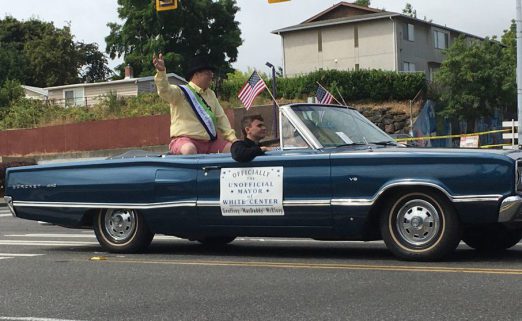 Many more photos to come!
You can follow any responses to this entry through the RSS 2.0 feed. Both comments and pings are currently closed.