Reopening day for Village Green Nursery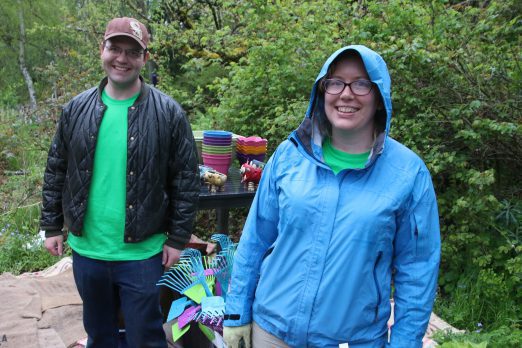 Last month, we brought you the story of new owners for Village Green Nursery – and today, it's their official reopening day. We stopped by for a photo of Noah and Sarah in the rain – after all, April showers bring May flowers. They're open until 6 pm, and again 10 am-6 pm tomorrow, at 10223 26th SW.
You can follow any responses to this entry through the RSS 2.0 feed. Both comments and pings are currently closed.