PHOTOS: Opening day for Mary's Place @ White Center Family Shelter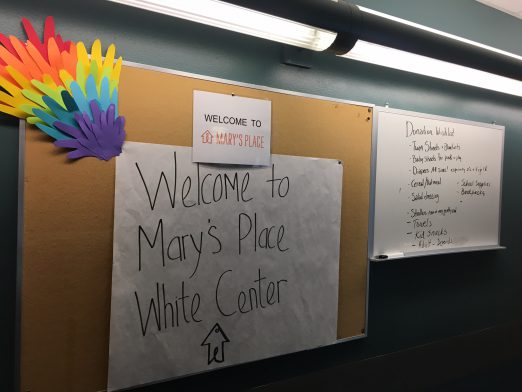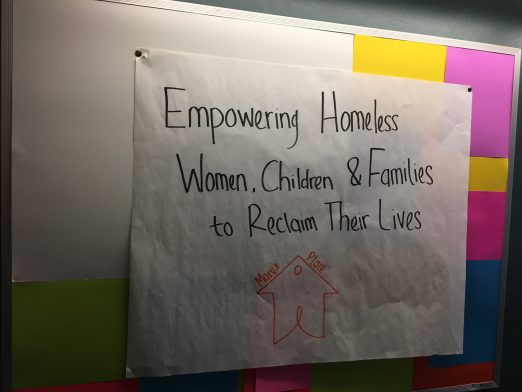 There are signs … and smiles. We visited the new White Center Family Shelter at midday today as they were expecting their first guests to arrive … a family of nine, according to executive director Marty Hartman of Mary's Place, which is operating the shelter and has been working intensively to get it ready, with help from what Hartman declared "an amazing community."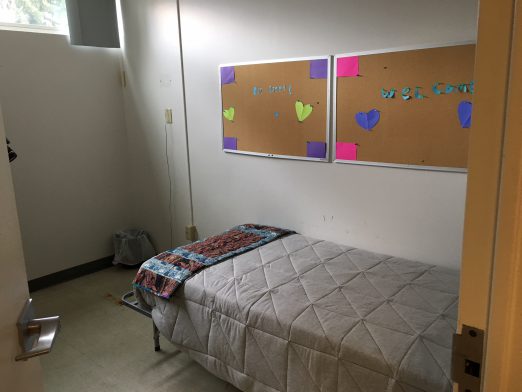 What was a vintage-1961 public-health clinic is now ready to temporarily house families totaling up to 35 people in phase 1 … and then when more features can be added, such as additional showers, they'll be able to accept a few dozen more. Hartman showed us around between this morning's job fair and guest arrival.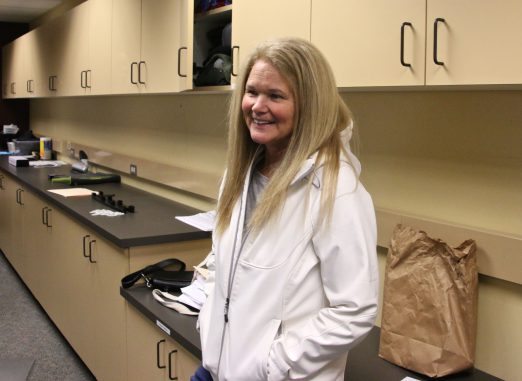 Welcoming messages are everywhere inside the converted clinic: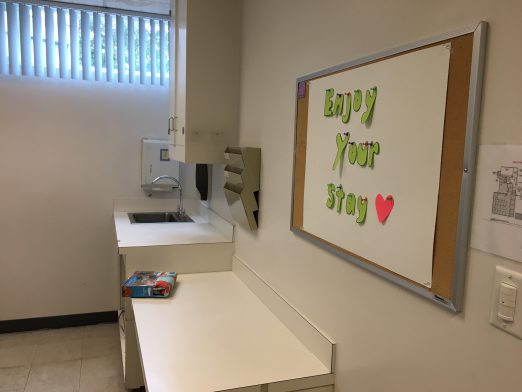 It's remarkable to think about how far this plan has come with community support. Just six months ago, first word of what was at the time going to be a low-barrier adults-only shelter brought furious opposition. Mary's Place was not involved at that time; they were brought in after King County backpedaled and worked with a community committee to decide how to best use the ex-clinic, and the decision was to make it a family shelter, operated by Mary's Place. The building needed some modifications, and more are to come, but for now, not only are there places for people to sleep, there are also rooms for kids and teens activities, with murals painted by volunteers: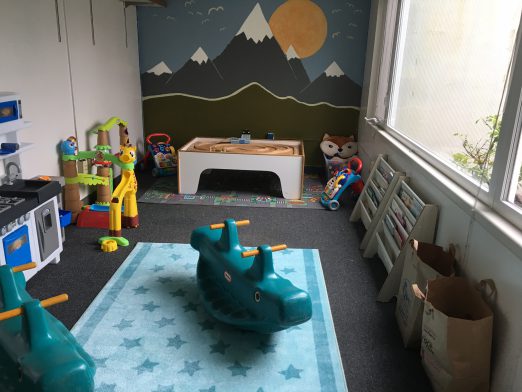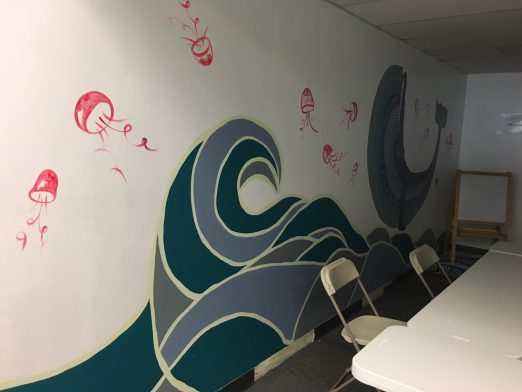 And lots of storage, with items awaiting those who need them: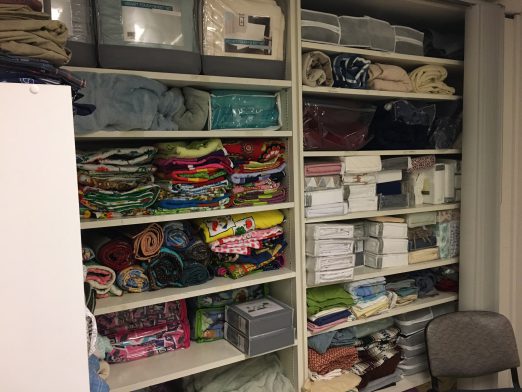 Speaking of items, we asked what if anything was needed, in terms of donations? Here's the current list: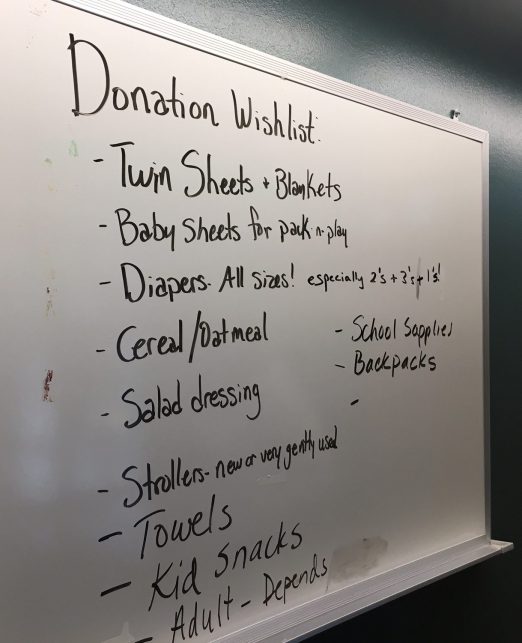 Volunteer help also will be welcome – you can sign up through the Mary's Place website.
You can follow any responses to this entry through the RSS 2.0 feed. Both comments and pings are currently closed.