HAPPY 2017! Snow in North Highline and beyond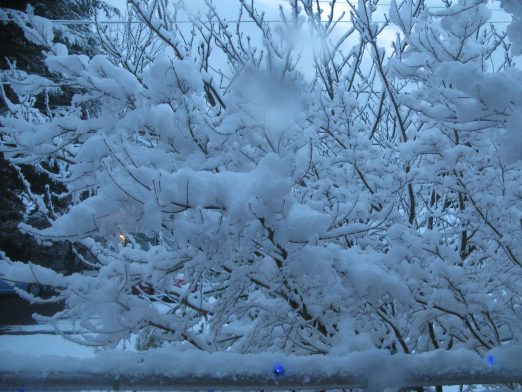 Thanks to Gill for the photo – a snowy start to 2017 in North Highline and points north and south (the National Weather Service says Sea-Tac Airport recorded about two inches). The snow started a few hours into the New Year. It's stopped, and forecasters are NOT predicting any more, but it will be cold for a few days – highs in the low 30s, lows in the 20s.
P.S. As of mid-morning, Metro is still on snow routing in some area – check here before you go.
ADDED SUNDAY NIGHT: One more photo from our snowy New Year's Day – thanks to Barbara Dobkin for this one:
About 3 1/2 inches, she estimated!
You can follow any responses to this entry through the RSS 2.0 feed. Both comments and pings are currently closed.