'Pianos in the Parks' to include Steve Cox Memorial Park again this year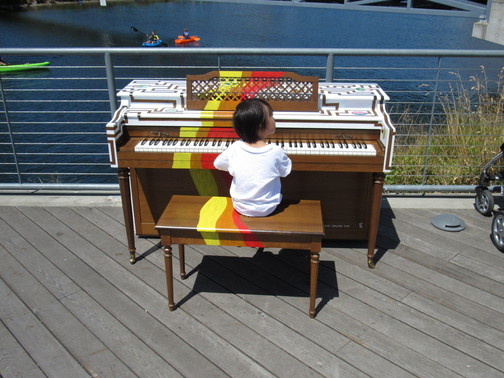 (ADDED: Piano you'll see at Steve Cox Park; photo courtesy PitP)
Just announced: Where you'll find "Pianos in the Parks" around the region this summer. Twenty-two of the "one-of-a-kind, artist-designed upright and grand pianos" are on their way to parks in Western Washington,
including one at White Center's Steve Cox Memorial Park. Once the pianos get to their destinations (starting later today), they're available for free public use through August 16th; then they'll be auctioned. Bidding will start soon at pianosintheparks.com; that's also where you will be able to enter a contest by making a video of yourself and/or your band performing with one of the pianos – if you make one with the Steve Cox Park piano, let us know!
You can follow any responses to this entry through the RSS 2.0 feed. Both comments and pings are currently closed.