VIDEO: 2015 White Center 5K in semi-surprise sunshine
After a rainy night, semi-surprise sunshine greeted the third annual White Center 5K this morning. Our video, above, shows the runners/walkers heading out from the starting line at White Center Heights Park. One thing that sets it apart from many other 5Ks is the superhero theme – and costume-clad participants were all for it: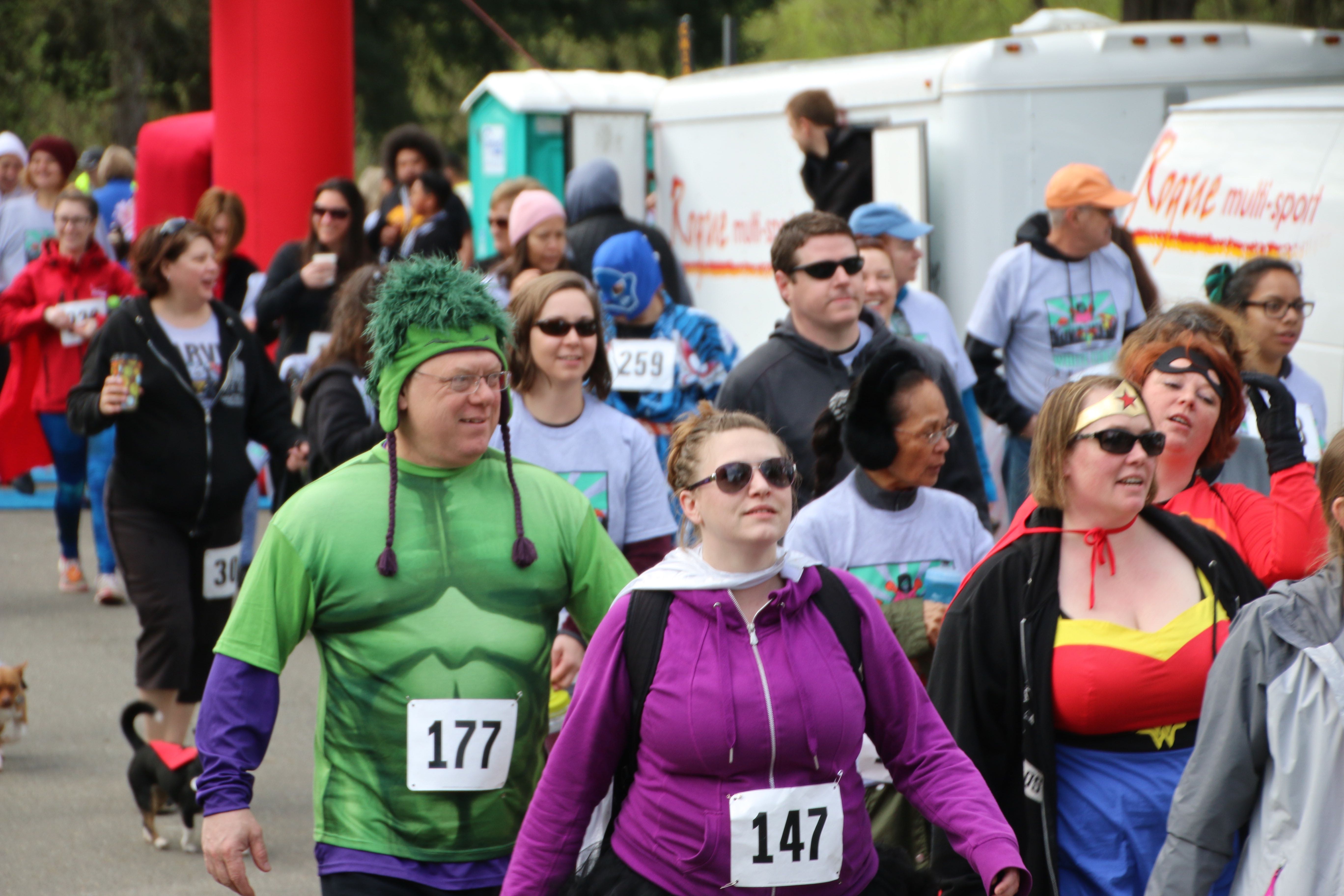 The White Center 5K is a benefit for local nonprofits, including the White Center Food Bank, whose development director Kristina Dahl (in our photo, below, with executive director Rick Jump) was in Wonder Woman costume: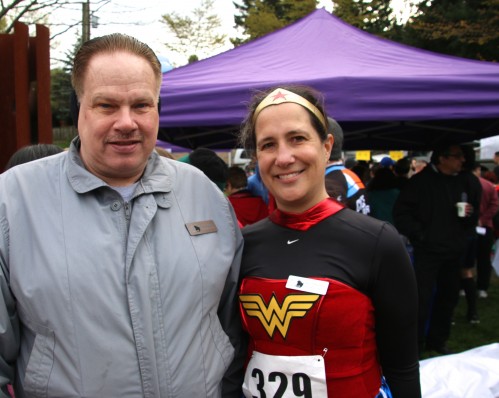 Also benefiting: The White Center Community Development Association and the YES Foundation of White Center. Community members joining in the 5K included local businesspeople like the Albaeck family from Proletariat Pizza: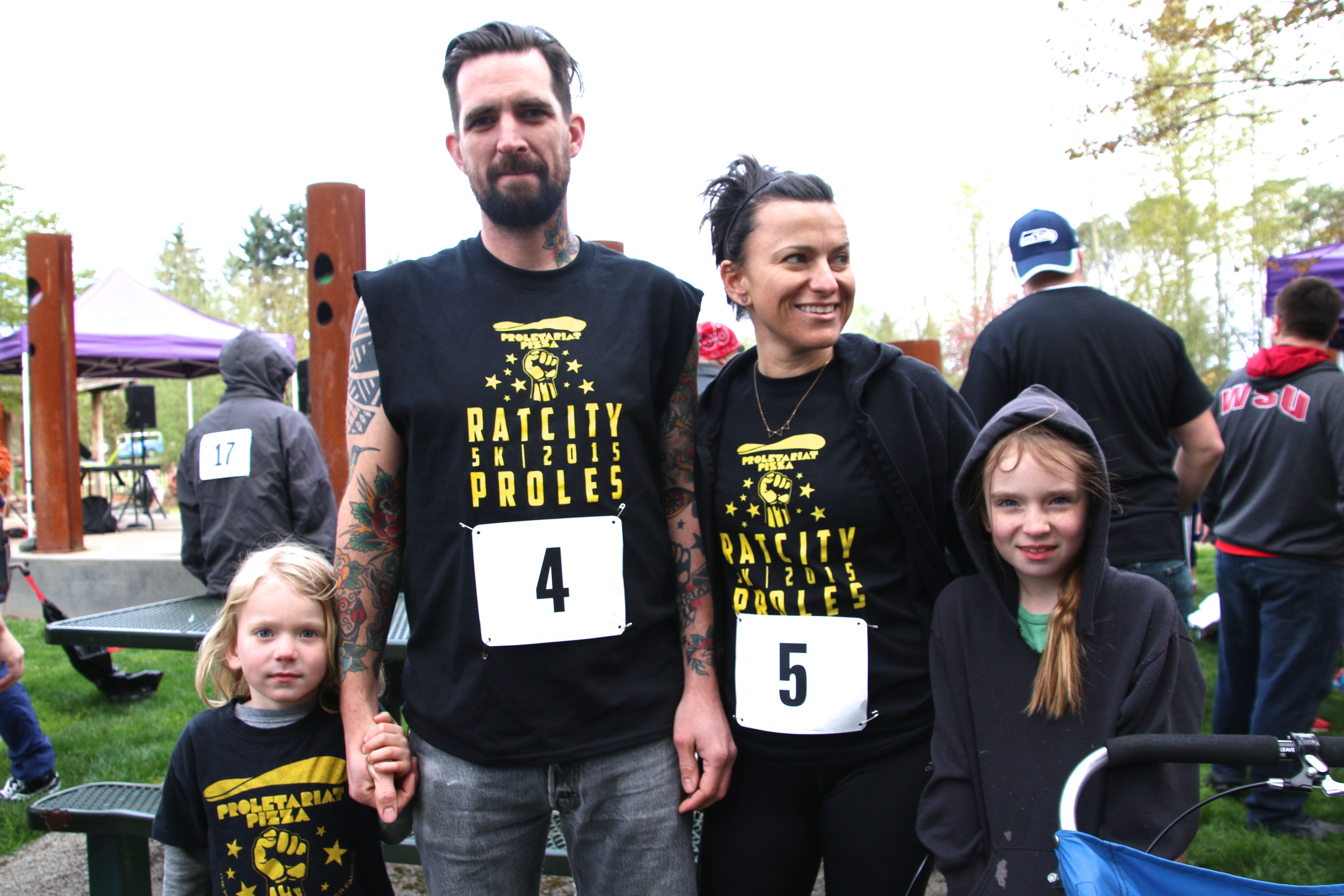 For the 276 participants who wore timers, the results are already up on this page – the top male finisher was 42-year-old Steven Colmus, at 22:42, and top female finisher was 35-year-old Alisha Winger at 24:56. Top listed youth finisher was 12-year-old Tessa Surface at 31:21. Congratulations to all!
You can follow any responses to this entry through the RSS 2.0 feed. Both comments and pings are currently closed.