Update: SWAT standoff over near 14th/116th, suspect in custody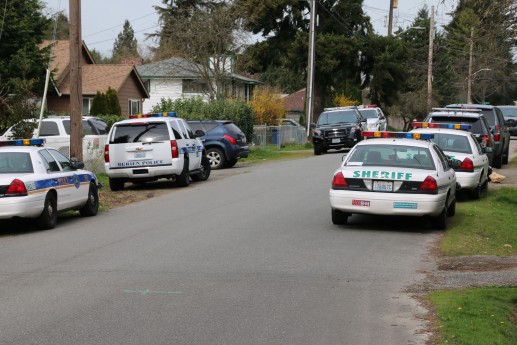 1:25 PM: A person with a warrant out for their arrest is "holed up inside a house near SW 116th/14th SW," according to the King County Sheriff's Office, which says SWAT team members and negotiators are there. They don't believe anyone else is in the house. Streets are blocked off in the area, so avoid for now. More to come.
2:10 PM: We're just back from the scene, where we talked with KCSO spokesperson Sgt. BJ Myers (video added):
He says the person in the house is wanted on warrants relating to drug/weapon cases.
2:18 PM: And we've just learned the suspect is out of the house and in custody.
You can follow any responses to this entry through the RSS 2.0 feed. Both comments and pings are currently closed.