Photos: 2nd annual White Center 5K raises $ for WCCDA, WCFB, YES Foundation
(UPDATED 7:11 PM with top finishers, now that results are online)
(WCN photos by Patrick Sand)
FIRST REPORT, 10:57 AM: Hundreds of people showed themselves to be superheroes this morning – the theme of the second annual White Center 5K Run/Walk, a benefit for three local nonprofits. Our next photo features the executive directors of two – Sili Savusa from the WC Community Development Association and Rick Jump from the WC Food Bank: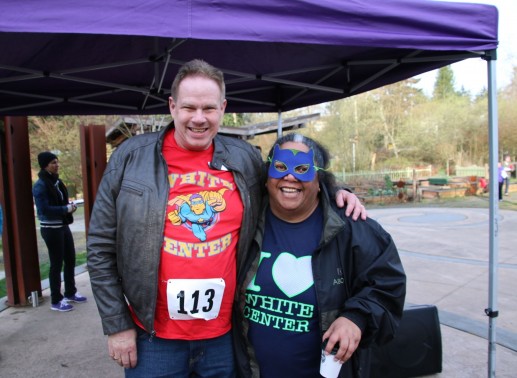 Also getting a boost from the 5K, the YES Foundation of White Center. Costumes were encouraged, and more than a few participants got into the spirit: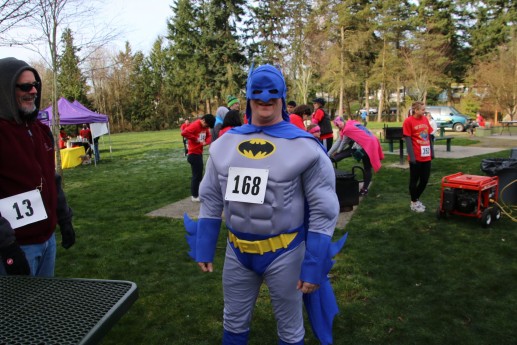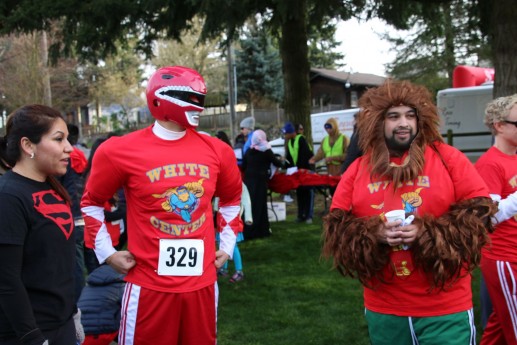 Leading the pre-5K warmup, White Center's own fitness superhero, Lonjina Verdugo of The Center Studio: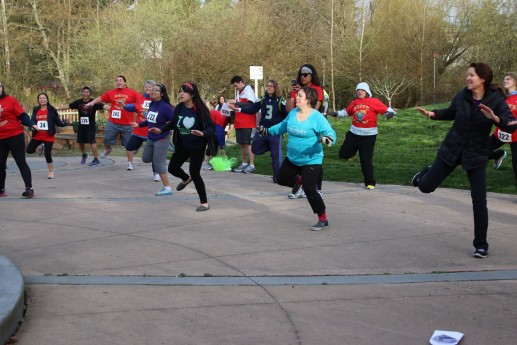 Watch for results here, later.
UPDATED 7:11 PM: The results are now posted. Of the 283 listed finishers, the top male finisher was Steven Colmus in 19:21; top female finisher, Lydia Ngai in 21:49.
You can follow any responses to this entry through the RSS 2.0 feed. Both comments and pings are currently closed.