Seen at the 2013 White Center Jubilee Days street fair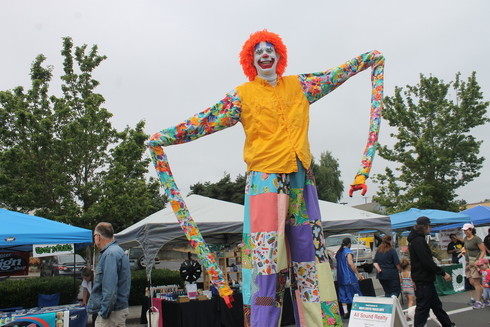 The fog hadn't burned off yet when we stopped by the White Center Jubilee Days street fair earlier today – so Deano the Clown's bright makeup and costume really stood out against the gray sky. Another standout element, as always: The volunteers who put in so much time and effort to make your community a better place, like White Center Food Bank board member Jun Tay, photographed at the WCFB booth: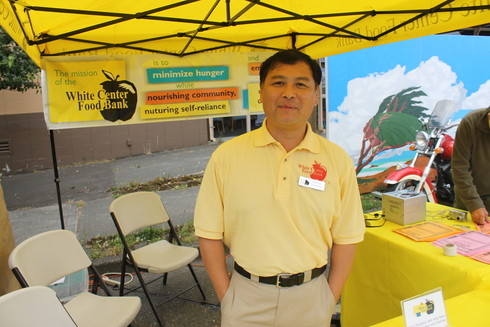 And the North Highline Unincorporated Area Council, whose booth was anchored by NHUAC members Liz Giba and Pat Price, along with Bob Price, when we visited: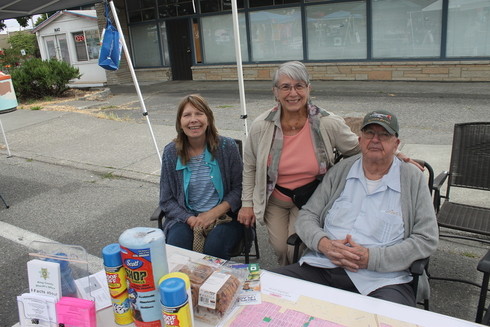 Also on hand – robotics students from the Evergreen campus demonstrating their frisbee-flinging robot in the KeyBank lot: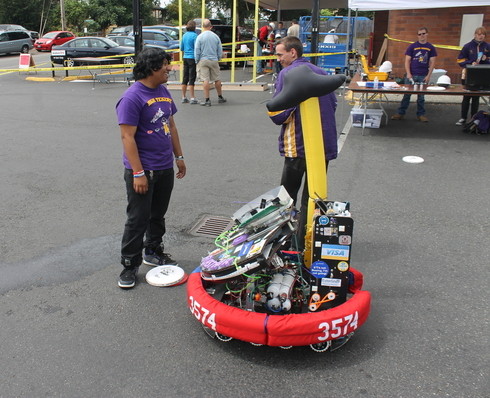 Jubilee Days entertainment continues until 6 pm today. This is the 90th edition of the festival!
You can follow any responses to this entry through the RSS 2.0 feed. Both comments and pings are currently closed.