Rat City Art City: Quiet yet lively launch night for revamped art walk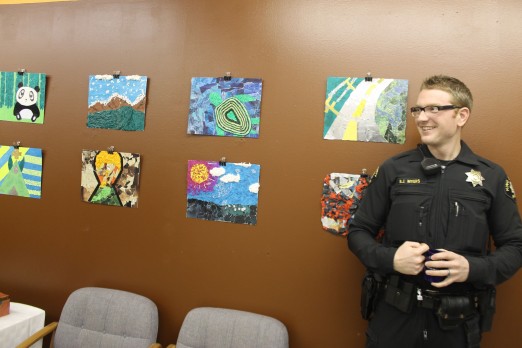 When White Center's all-new art walk debuted Thursday night, the King County Sheriff's Office storefront was among the venues throwing open their doors – and that's where we found Deputy BJ Myers, along with art by students from the Evergreen campus. Their work decked the counter as well as the walls: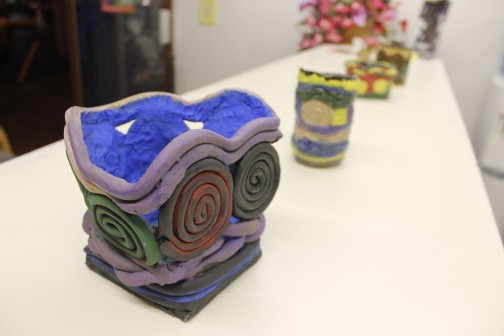 A couple doors down, we stopped by the Center Studio too: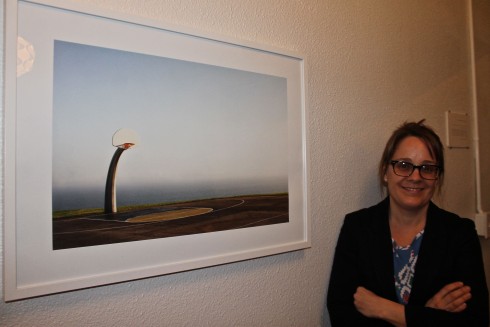 That's photographer Julie Maxham, whose work graced the studio's walls as visitors streamed in and out – delighting both proprietor Lonjina Verdugo and art-walk organizer Amanda Kay Helmick, who explained that this was something of a soft launch for the new night/time, with special events and a higher profile in the works as spring and summer proceed. Watch the official website for details.
You can follow any responses to this entry through the RSS 2.0 feed. Both comments and pings are currently closed.