New family-run tree lot benefiting Holy Family Parish School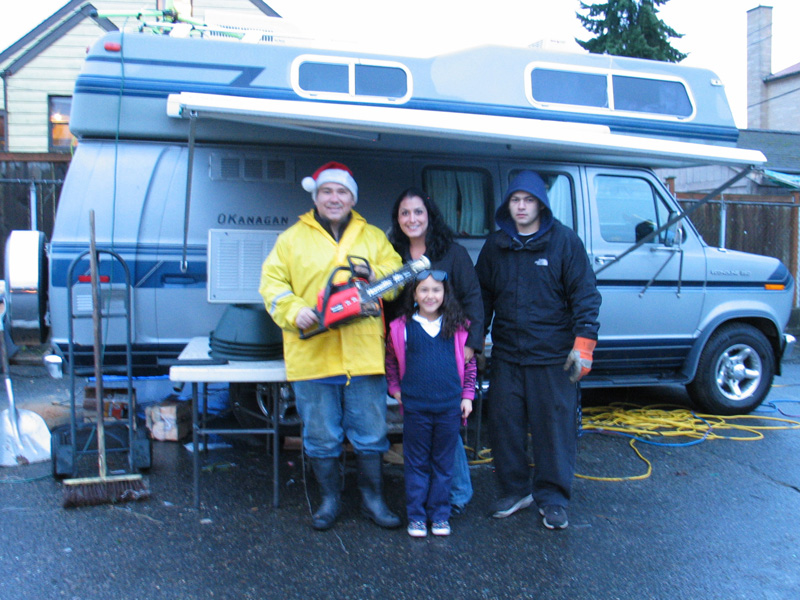 (Photos by Katie Meyer for WCN)
If you haven't already noticed: White Center has a new Christmas-tree lot this season – at Holy Family, benefiting HF's Parish School. It's being run by HF parishioners the Calderons: Carlos, Tracy, and kids Andres and Tahlia, who are in our photo, and Marco (who was off at a sports practice when we stopped by).
Carlos says the idea came up at a Holy Family School board meeting – fundraising ideas were being brainstormed, and Carlos suggested a Christmas tree lot, recalling one run by an acquaintance in South King County. The idea was enthusiastically approved. Carlos was put in charge. He and his family bought the tree inventory, added fencing to the lot at 18th and Roxbury, built the wooden framework for the trees, and opened within days.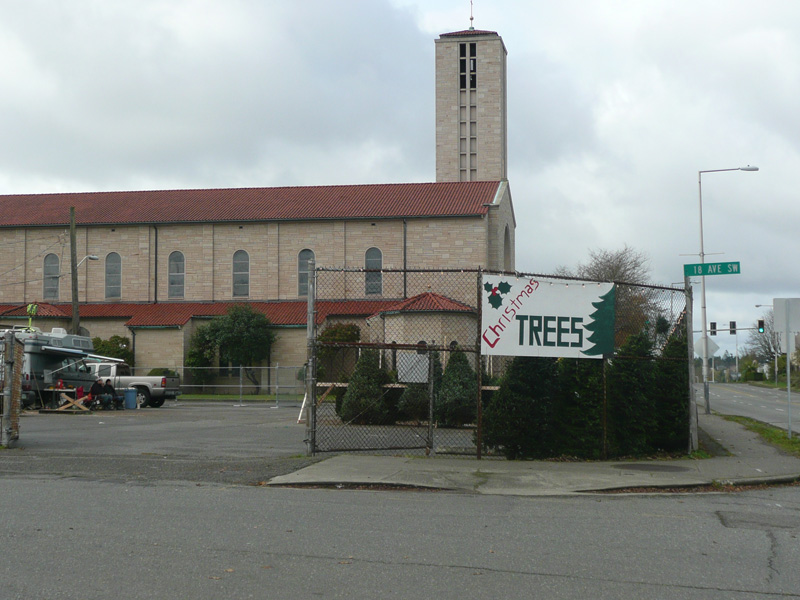 The Calderons are helping tree-shoppers in Spanish as well as English, and they're open long hours – 9 am till 10 pm. P.S. Delivery's available.
You can follow any responses to this entry through the RSS 2.0 feed. Both comments and pings are currently closed.