Happening until 2 pm: Caffé Delia birthday party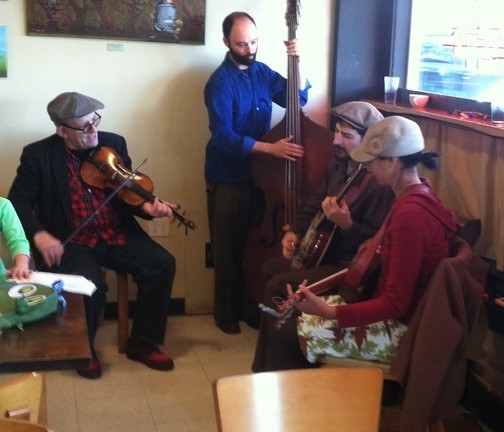 Have some music with your mocha! The Tallboys are playing at Caffé Delia in downtown White Center right now (with the coffee shop's co-owner Matt on bass) till 2 pm, as CD celebrates its first birthday. Here's our preview story from Friday. Caffé Delia is co-housed with Proletariat Pizza – 9622 16th SW.
You can follow any responses to this entry through the RSS 2.0 feed. Both comments and pings are currently closed.