Video: Dedication celebration for Steve Cox Memorial Park tennis-court renovation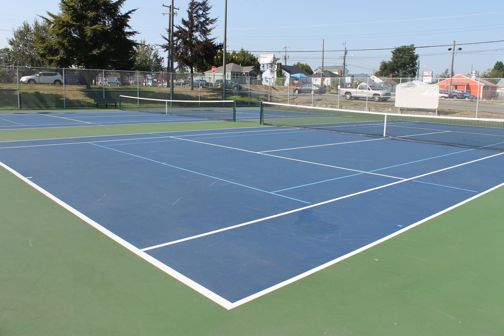 In this afternoon's bright late-summer sunshine, a small group of dignitaries and community members gathered to celebrate the renovated Steve Cox Memorial Park tennis courts. (Added: Video of the entire event)
The work's been finished for a while, but there was no point in hurrying the party, which had been three years in the making. The project depended in large part on a federal Community Development Block Grant, and while that was obtained in 2010, county parks boss Kevin Brown explained, federal stimulus-related projects took precedence, so this didn't get done for a while. But this afternoon, as he presided over a ceremonial ribbon-cutting, that was all a distant memory: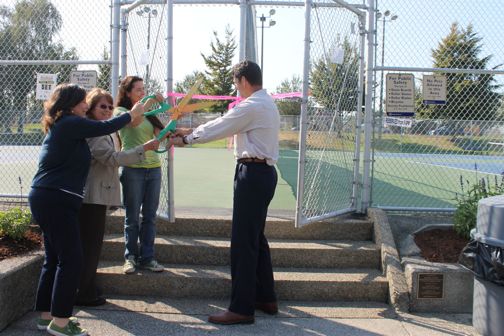 Among other attributes, the courts are unique as a lighted public place to play tennis in White Center.
You can follow any responses to this entry through the RSS 2.0 feed. Both comments and pings are currently closed.