Sentencings reported in White Center food-stamp-fraud case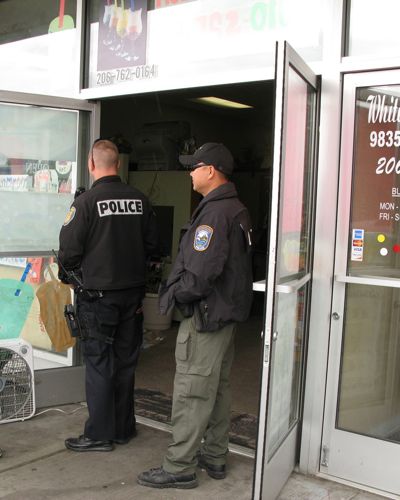 (July 2011 photo courtesy Gill)
From our partners at the Seattle Times: Two people have been sentenced in connection with the case that sparked a raid reported here last July. Times reporter Mike Lindblom writes, in part:
… Magnolia Gin, 52, of Seattle, was sentenced to 18 months and Son Hoang Le, 35, of Bellevue, was sentenced to 24 months. They were arrested in July 2011.

Holders of food-aid cards entered Gin's business at Asian Bubble Tea and would leave with cash. The card would be swiped at Le's business, D.P. Northwest Halal & Asian Food. …
You can follow any responses to this entry through the RSS 2.0 feed. Both comments and pings are currently closed.