South Delridge drive-up coffee stand becomes 'Brewlesque Espresso'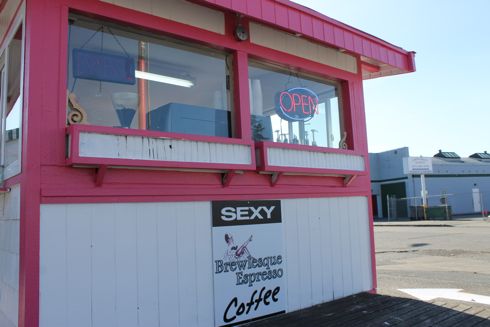 We thought the lingerie-espresso fad had pretty much run its course. Apparently not. The Java Joint drive-up shack in South Delridge (aka the West Seattle side of White Center) is now painted pink and has become home to Brewlesque Espresso. The exterior paint was matched by the skimpy outfit worn by the barista on duty, who said the transition happened when the coffee stand at 9435 Delridge Way SW changed hands a few days ago. It's the only lingerie-espresso stand in the White Center area so far as we know.
You can follow any responses to this entry through the RSS 2.0 feed. Both comments and pings are currently closed.