3rd medical-marijuana business for downtown White Center: Northwest Cannabis Market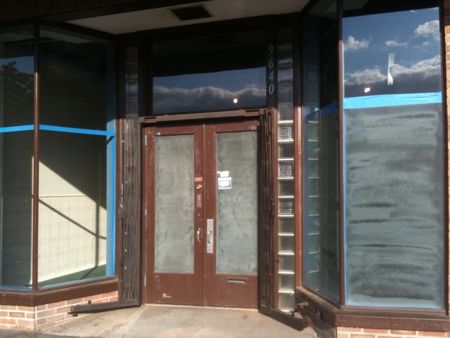 Story and photo by Deanie Schwarz
Reporting for White Center Now
Another White Center medical-marijuana patient collective will be opening next weekend – Saturday, September 24 – at 9640 16th SW. Northwest Cannabis Market (NCM), a private cooperative of patient-farmers and collective gardens, will be the third medical marijuana venue in White Center.
Managed by Michael Keysor, the NCM cooperative formed in April of this year with plans to operate as a weekend-only patient-farmer market in Everett, according to Keysor. That city, however, took action to put the brakes on medical marijuana. NCM began a search for a new "market" location outside of Snohomish County that was more "friendly to patients" and to "provide safe, secure access" to their medicine.
He said rent costs were prohibitive in Seattle, but the White Center space next door to Uncle Mike's BBQ provided the square footage needed (3,900 sq. ft.) for the cannabis patient/farmers and patient/medible providers to set up tables, farmers-market-style. A testing area for patient members to sample the varieties of cannabis offered by the farmers will also be incorporated into the "market." However, Keysor said that this is not like the lounge/socializing model which G.A.M.E. Collective (one-half block south at 98th/16th) operates with. He anticipates members/patients will be in and out of the market within 20 to 30 minutes.
The hours will be limited to Saturday and Sunday only, from 11:00 AM to 5:00 PM, with uniformed, armed, security on site through a private security firm. Keysor thought it was possible that the hours will be shortened during the winter months, but also that they hoped to eventually be open three days a week at some point. The members must provide proof of their tamper-proof medical-marijuana patient cards at the door, along with ID. Non-member patients with paperwork will be able to become members at the door. According to Keysor, this collective is only the second one in the country to use the "farmers market" collective model. The first, he said, is the Cannabis Farmers Market, which runs periodically in Tacoma and Seattle. Based on that group's market, Keysor believes NCM will have 100+ patients over the weekend at about 10 patients per hour, but currently there are only eight or nine vendors committed for the opening. He anticipated there could be up to 25, however, as the collective network has about 600 members currently.
Keysor told WCN at the end of last week that he had not yet met with any members of the King County Sheriff's Office and assumed that they would come to him, but that perhaps he would stop by the Storefront Office to introduce himself. Keysor also thought his business would be good for the neighborhood, particularly the food and restaurant establishments. However, he didn't want to have his photo published; the picture atop this story is the storefront where he plans to open.
You can follow any responses to this entry through the RSS 2.0 feed. Both comments and pings are currently closed.