Steve Cox Memorial Park tennis-court overhaul begins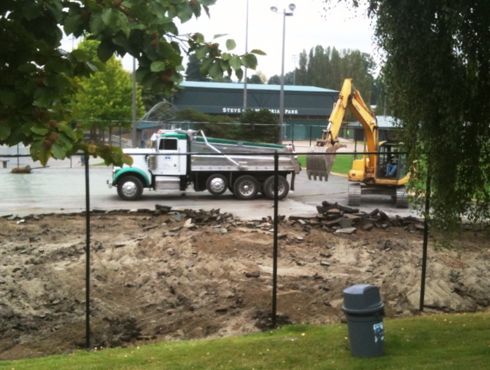 WCN contributor Deanie Schwarz sent that photo with news that the tennis courts at Steve Cox Memorial Park are dug up, as work starts on a renovation project. She checked with Darlene Sellers from King County Parks, who tells WCN it's a two-phase project:
Phase I of the project began on Monday, September 12th and is expected to run 45 days, until around October 31st. At that time the courts will be temporarily lined, and should be playable again in early November. Phase II is scheduled to begin in May and should last for about three weeks.
The money is from a $100,000 Community Development Block Grant (process explained here) obtained in 2009.
You can follow any responses to this entry through the RSS 2.0 feed. Both comments and pings are currently closed.