Happening now: Dedication for Deputy Steve Cox Memorial at namesake park
Dignitaries and community leaders including the sponsoring organization North Highline Unincorporated Area Council are gathered at Deputy Steve Cox Memorial Park in White Center right now for the long-awaited dedication of the sculpture tribute to the popular law enforcer. Video from the ceremony later; the rain has lifted just in time!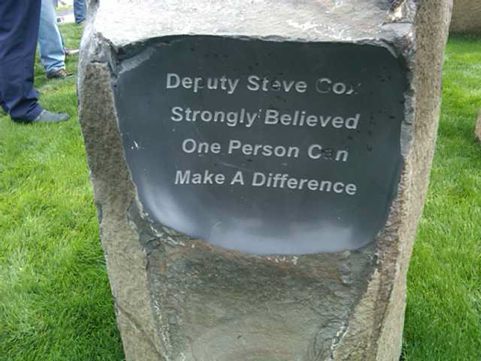 You can follow any responses to this entry through the RSS 2.0 feed. Both comments and pings are currently closed.