North Highline Unincorporated Area Council schedules double-bill candidates' forum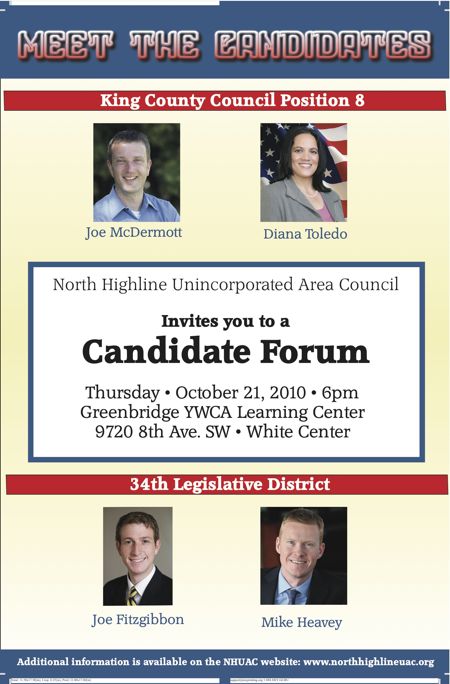 It's just been brought to our attention that while we've mentioned this several times on partner site West Seattle Blog, we haven't mentioned it here! In case you haven't already heard – the North Highline Unincorporated Area Council is presenting the biggest candidates' forum between now and Election Day, with both the State House Position 2 and King County Council District 8 races featured. **Doors open at 6 pm** (corrected) October 21st at the Greenbridge YWCA, you will hear from all four candidates in those races – House candidates Mike Heavey of West Seattle and Joe Fitzgibbon of Burien, and KC Council candidates Diana Toledo and State Sen. Joe McDermott, both West Seattleites.
Tags: Candidates' Forum
You can follow any responses to this entry through the RSS 2.0 feed. Both comments and pings are currently closed.