White Center food: New bakery moving in along 16th SW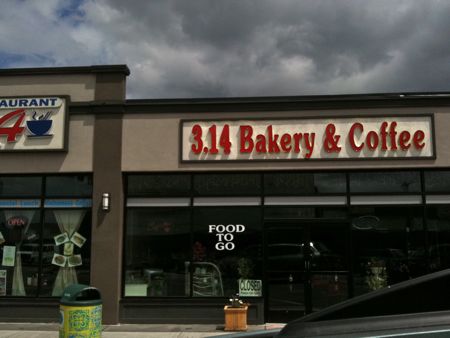 In the spirit of Full Tilt and Proletariat – the latest entry in the creative-name-for-White-Center-food-business department! Thanks to Deanie for that photo of the new sign that's gone up for the upcoming 3.14 Bakery, next to Pho 54 on the east side of 16th SW just south of Roxbury, formerly home to Sokha. The bakery operators have been updating their progress on Facebook (here's their page).
Tags: 3.14 Bakery
You can follow any responses to this entry through the RSS 2.0 feed. Both comments and pings are currently closed.