Update: Crash at 8th/Roxbury, 4 to the hospital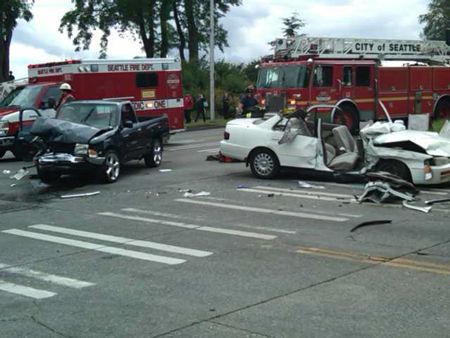 3:30 PM: We've been covering this on partner site West Seattle Blog but it affects White Center drivers too – by Greenbridge, 8th/Roxbury is mostly blocked by a two-car crash. People have had to be extricated from the wreckage of one vehicle. At least three people are hurt. We're at the scene and gathering more information now. 3:55 PM UPDATE: One lane is open each way at the intersection but you'll still want to avoid it if you can, for a while – the Seattle Police investigation team has just arrived, and their work at scenes of major crashes usually takes a while. Here's the scene once they put up the tape: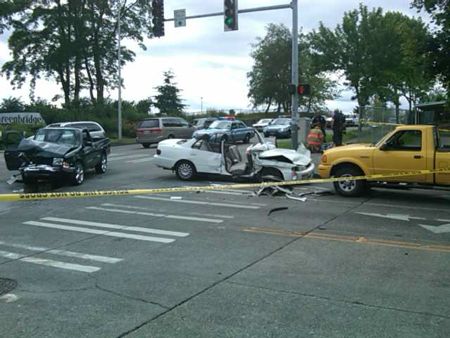 We now know that four people went to the hospital (at least one of them, a child, according to the scanner) – two by medic unit, two by private ambulance.
You can follow any responses to this entry through the RSS 2.0 feed. Both comments and pings are currently closed.