Scenes from February's White Center Art Walk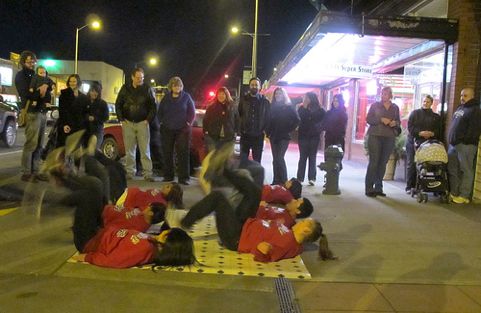 The best "art walks" are full of performance art as well as displayed, completed visual art, and last night, that was the case in White Center. A clear night, not too cold, so the White Center Art Walk excitement spilled onto the sidewalk – Dina Johnson shared her photos, including the Fusion Dance Crew outside the new Dream Community Gallery at 9640 16th SW. On the other side of 16th, Full Tilt Ice Cream filled with music fans:
Art Walk-ers also were serenaded inside Cafe Rozella – that's proprietor Leticia, applauded by Blair Johnson: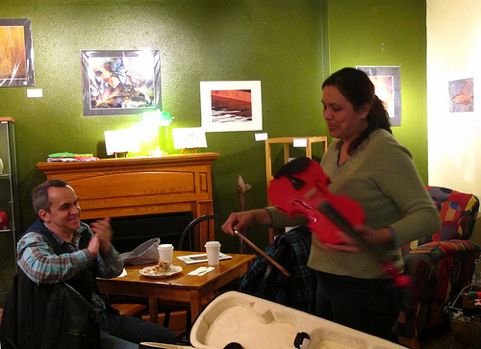 You can see Dina's full WC Art Walk photo set on Flickr by going here. Watch whitecenterforthearts.org for details on the next Third Saturday Art Walk as soon as they're available; this edition of the WC Art Walk marks WCFTA's first "birthday."
Tags: White Center Art Walk, White Center for the Arts
You can follow any responses to this entry through the RSS 2.0 feed. Both comments and pings are currently closed.