Happy New Year! Lion dance at Pho My Loi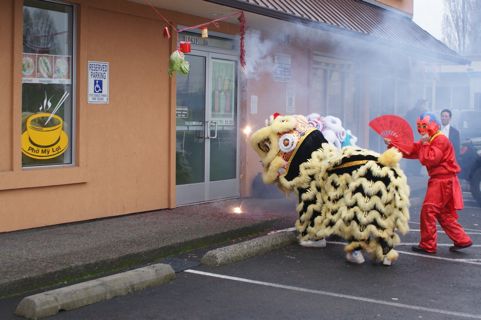 The flash of fire, the sound of drums, all outside Pho My Loi just about an hour ago.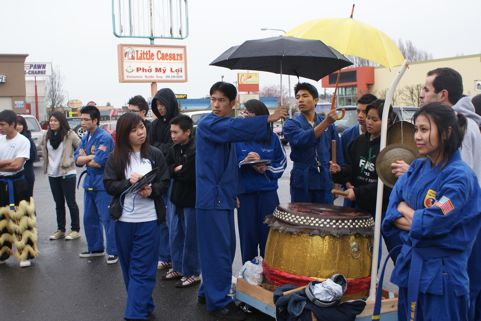 Tomorrow is the start of the Lunar New Year – this is the Year of the Tiger.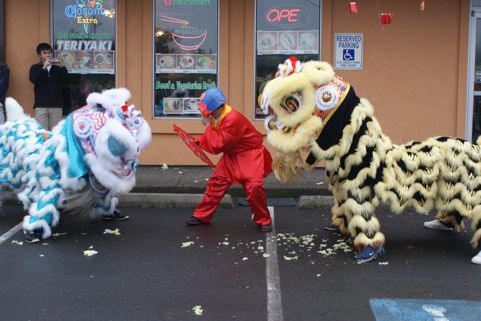 To celebrate New Year, the Lieu Quan Lion Dance Team (as announced by the White Center Community Development Association website) – came out to dance.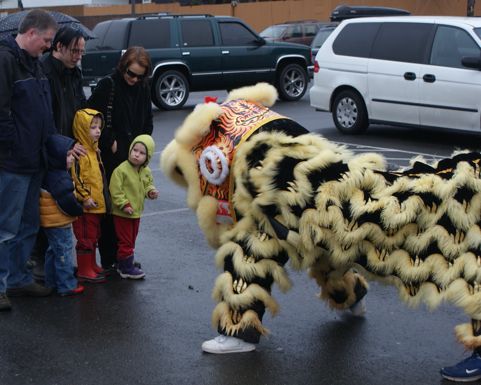 There's a big Lunar New Year celebration under way in the International District today too – here's coverage in the Seattle Times (WCN citywide-news partner).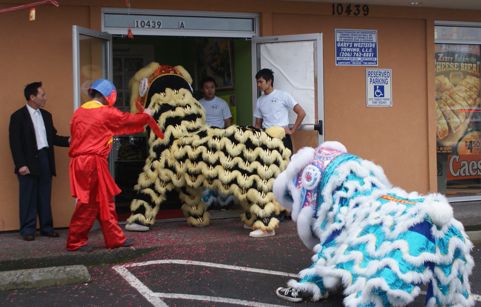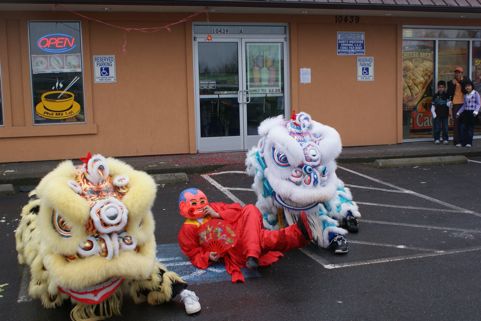 You can see all 40 of our photos in this Flickr slideshow:
Tags: lion dance, Lunar New Year
You can follow any responses to this entry through the RSS 2.0 feed. Both comments and pings are currently closed.