Reach out to the tsunami victims in the South Pacific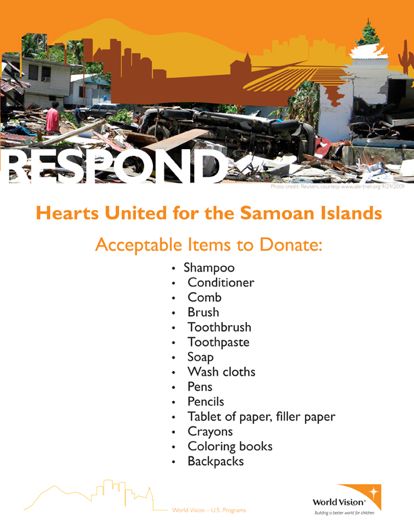 Via the White Center CDA site, we discover a donation drive is under way for Samoan tsunami victims, with an event October 24th at Evergreen High School, 9 am-1 pm, sponsored by World Vision. They're collecting items for relief operations, as listed in the flyer you see above – you can find out more about how to help even sooner, at worldvision.org.
Tags: Samoa, World Vision
You can follow any responses to this entry through the RSS 2.0 feed. Both comments and pings are currently closed.