Proletariat Pizza update: You'll have to wait one more week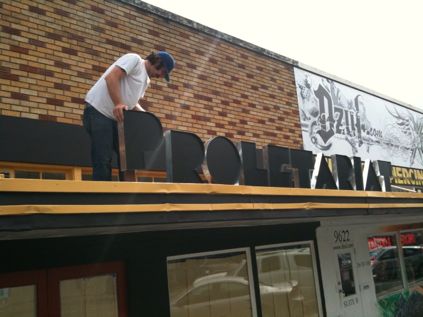 The new pizza joint in downtown White Center, whose impending arrival was first reported here on WCN, is pushing back the planned opening date one week – they're now projecting Friday, September 18th, according to word from co-owner Stefanie. P.S. As Bayou notes in comments, they've got a website started now at proletariatpizza.com.
Tags: Proletariat Pizza
You can follow any responses to this entry through the RSS 2.0 feed. Both comments and pings are currently closed.