Photos: YES Foundation's White Center block party

When we walked toward Mount View Presbyterian Church and Mount View Elementary on Friday afternoon, the line for backpacks stretched across the (closed) street – and then some – all the way around the front of the school, which sported this welcoming sign: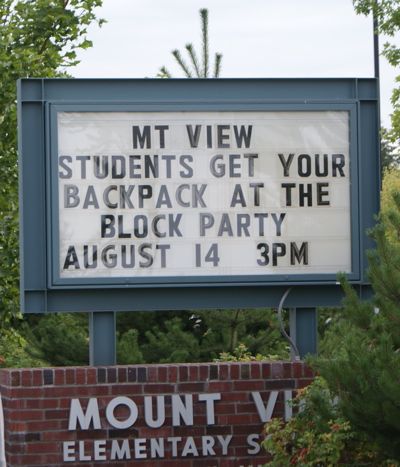 The YES Foundation of White Center's annual block party wasn't just for getting ready for school – it really was a party – free food, plus games and of course bouncers: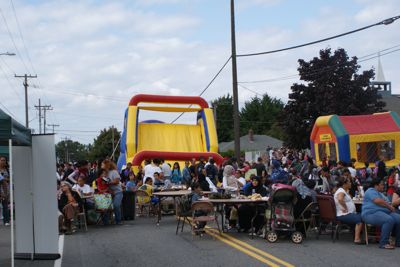 Entertainment too: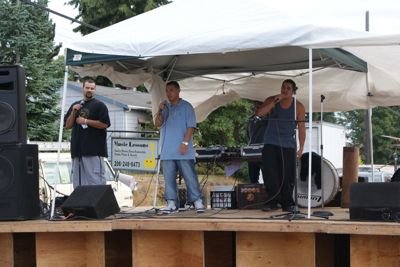 And another kind of goodie bag – these were provided by World Vision – with personal-care items and "Pirates of the Caribbean" movies inside:
Along with YES Foundation of White Center and World Vision, other agencies and organizations at the event included Southwest Youth and Family Services, White Center Community Development Association and South Seattle Community College.
Tags: back to school, block party, YES Foundation of White Center
You can follow any responses to this entry through the RSS 2.0 feed. Both comments and pings are currently closed.