Congratulations to White Center Food Bank volunteer Beth Grieser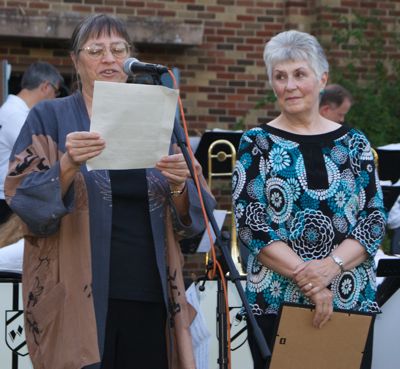 At right, that's Beth Grieser, honored tonight in West Seattle for her volunteer commitment to the White Center Food Bank (which also serves part of south West Seattle). The Southwest District Council's Cindi Barker helped present awards to Grieser and six others, the first-ever West Seattle Volunteer Recognition recipients, part of a program sponsored by the SWDC, the Delridge District Council and our partner site West Seattle Blog. You can help the White Center Food Bank too – either contact them about volunteer opportunities, bring in food donations, or donate $ through their website.
Tags: White Center Food Bank
You can follow any responses to this entry through the RSS 2.0 feed. Both comments and pings are currently closed.