Reminder: Less than 3 weeks till White Center History Tour!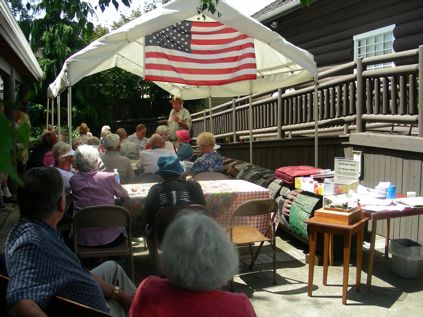 While out and about covering 4th of July activities on Saturday, we stopped by the Southwest Seattle Historical Society membership picnic at the Log House Museum in West Seattle, and got a reminder about the White Center History Tour – first mentioned here on June 13, and now less than three weeks away – July 25, 10:30 am-noon. An hour and half during which you'll get decades of knowledge! See you there.
Tags: Southwest Seattle Historical Society
You can follow any responses to this entry through the RSS 2.0 feed. Both comments and pings are currently closed.