Update: Big showing for first-ever Rat City Rummage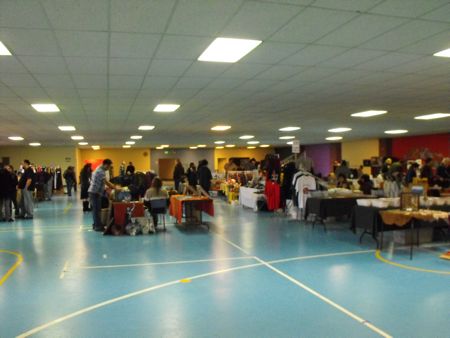 We just stopped by. Lots of vendors and shoppers. Amazing quirky stuff like an item we picked up – Hunter S. Thompson, stenciled onto an old vinyl disc (we looked at the back – Saturday Night Fever, the album – fitting in an odd way).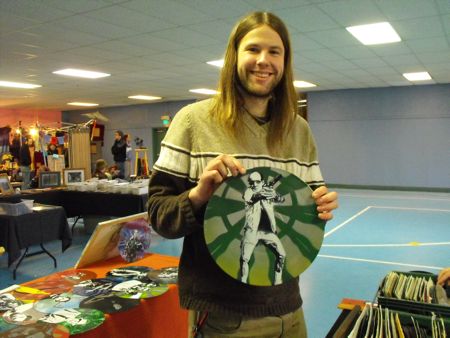 Adding a video interview with stencil artist Dave Ryan shortly. Rat City Rummage continues till 6 tonight in the old roller rink – you can enter from 16th SW. 11:35 AM UPDATE: Here's that clip:
ADDED 9:53 PM: Thanks to Highland Park's Dina Johnson for sharing this page full of photos of other artists and craftspeople who were on hand at Rat City Rummage.
Tags: Dave Ryan, Rat City Rummage
You can follow any responses to this entry through the RSS 2.0 feed. Both comments and pings are currently closed.