Still lots of room for the water to rise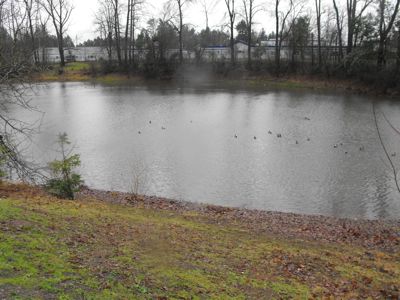 At White Center's Lakewood Park, we checked out Hicks Lake at midday today. We've heard Dick Thurnau from Friends of Hicks Lake explain how it's flooded in the past, so we know it's got lots of room to rise. Great day to be a duck, though: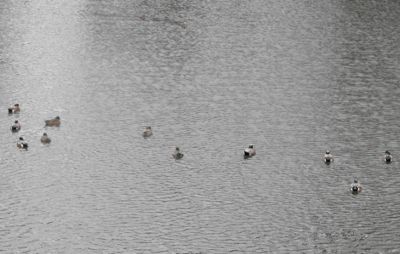 By the way, update on Ricardo's post from earlier: The county now lists more than 60 roads as closed because of floodwaters. But King County has nothing on some areas further north and south, where entire towns (such as Orting) are reportedly being evacuated — follow the latest via tagged Twitter bulletins by watching this real-time search.
Tags: Hicks Lake, Lakewood Park, rain
You can follow any responses to this entry through the RSS 2.0 feed. Both comments and pings are currently closed.