TONIGHT: Questions/comments about RapidRide H Line construction? Here's your next chance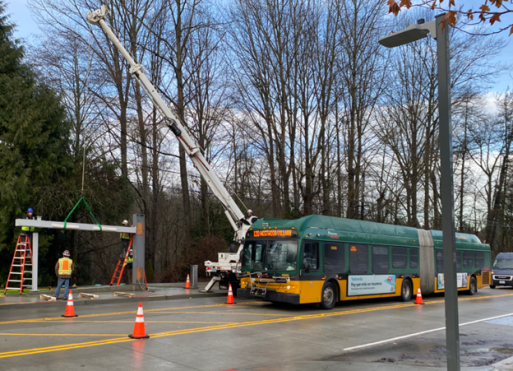 (Metro photo)</em>
Some of the work along the RapidRide H Line route is on hold because of the concrete-drivers strike, and some continues. The launch is currently scheduled for September of this year, converting what is currently Metro Route 120 between Burien, White Center, West Seattle, and downtown Seattle. If you have questions or comments about the project, tonight is the next "office hours" opportunity to drop in online or by phone, any time between 5 and 6 pm – here's how:
To join online, click this link

To join by phone, call: 206-485-0017; Conference ID: 206 834 474#

To request interpretation services for these virtual events, please contact us before the meeting via phone, at 206-257-3079, or email us at rapidride@kingcounty.gov
You can follow any responses to this entry through the RSS 2.0 feed. Both comments and pings are currently closed.