UPDATE: King County Sheriff's Deputies investigating gunfire, crash in North Shorewood
3:47 PM: Avoid the 26th/107th [map] intersection for a while. King County Sheriff's Deputies are swarming the area after a 3-vehicle crash that followed gunfire from a car a short time ago; the intersection is blocked off.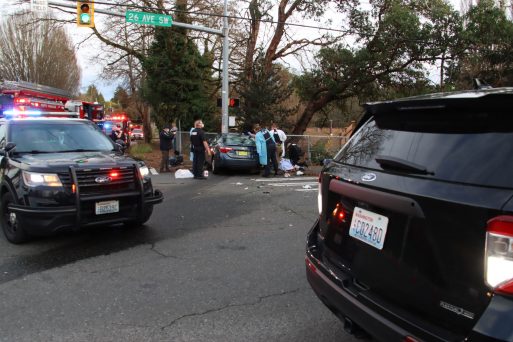 One person is reported to be in custody and another possible suspect is being sought. The Guardian One helicopter was there for a while to help (and at least one TV helicopter showed up later). Deputies have described the car from which someone was shooting as a white BMW sedan. … We're at the scene now, added a photo, working to find out how the injured people are doing.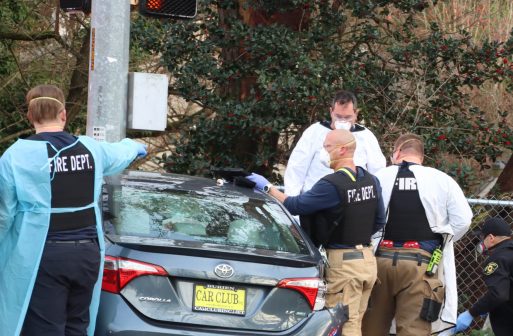 4:41 PM: We just talked to KCSO spokesperson Sgt. Tim Meyer. He says the car that was being shot at is a Toyota Corolla carjacked in Seatac (updated) on Saturday; it collided with two other cars at 26th/107th. Two people were in the Corolla after the crash, 1 ran, and was subsequently found. All three plus two people from the other cars were hurt, but none by gunfire so far as authorities can tell. No major injuries. The car from which someone shot at the Corolla, after some kind of dispute, is still at large. The three people in the Corolla are described as in their teens.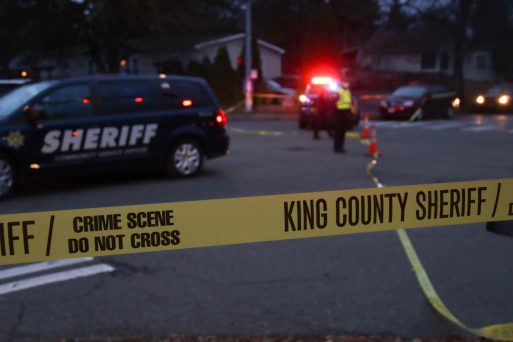 KCSO expects the intersection to be closed for at least 2 more hours. We have all this on video and will add that when our crew's back. (added) Here it is:
7:35 PM: Nearby resident Jim says the vehicles are being towed, so the intersection might not be closed much longer.
You can follow any responses to this entry through the RSS 2.0 feed. Both comments and pings are currently closed.