PHOTOS/VIDEO: March for Black Lives in White Center – 'The revolution is here'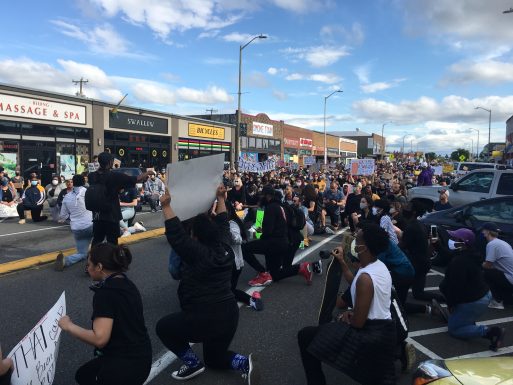 5:36 PM: The Community March for Black Lives had hundreds of people filling 16th SW south of Roxbury, and now they're on Roxbury headed back toward the starting point at Greenbridge. Much more coverage to come.
8:41 PM: Adding photos, first from the gathering at Greenbridge Plaza: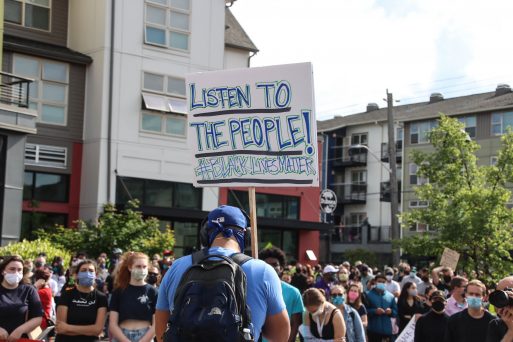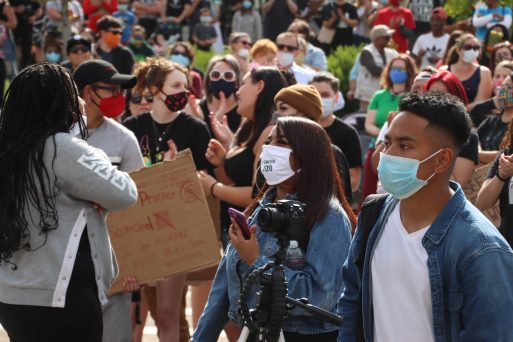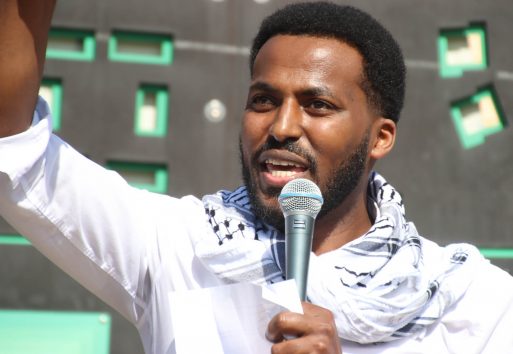 Above is Semone Andu, who told the crowd at the plaza, "We are living in a historic moment … The revolution is here!" He said that revolution would dismantle "the capitalist system built on the bones, blood, and labor of indigenous people." He called this the "time of the great confrontation" and warned that no one has "the luxury of being a bystander … Holding a sign is not enough … you need to do the work." Also speaking, Marisha Tolliver: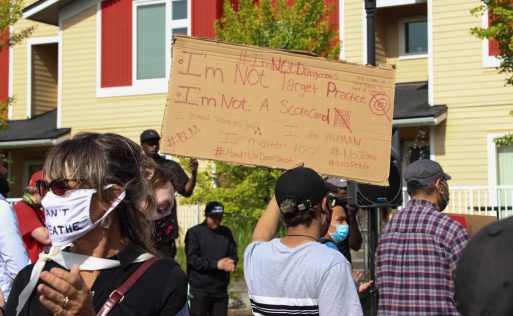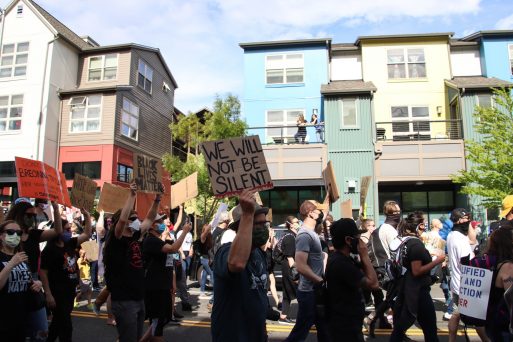 And from 16th SW, after the participants marched south on 8th, west on 102nd, and north on 16th: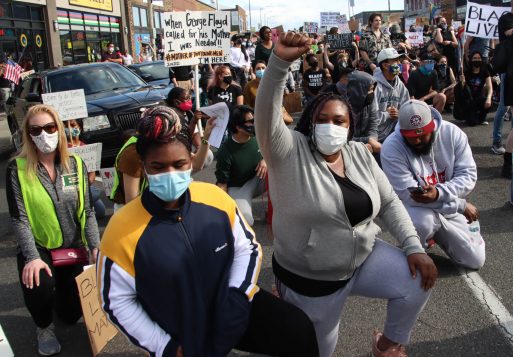 Taking a knee in the street. pic.twitter.com/ORoy396DQe

— White Center Now (@whitecenternow) June 11, 2020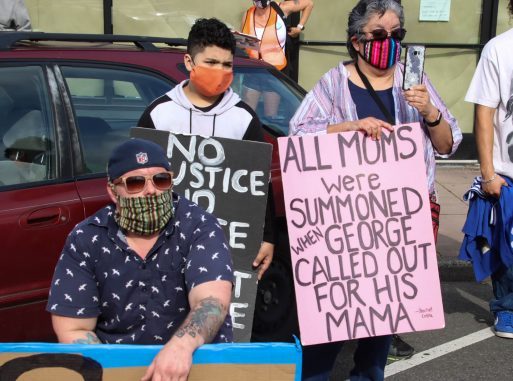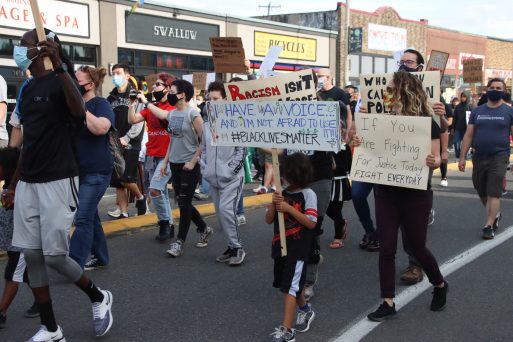 You can follow any responses to this entry through the RSS 2.0 feed. Both comments and pings are currently closed.