FOLLOWUP: Why SW 112th quarantine site was chosen, and 3 other sites announced
That's video of today's King County briefing on the coronavirus (COVID-19) outbreak, concluded a short time ago. Along with announcing new cases, and new recomendations, more quarantine sites were announced – modular housing in Interbay and North Seattle, like what arrived at 206 SW 112th in Top Hat yesterday, and a motel in Kent. King County Executive Dow Constantine also addressed the concerns over the Top Hat site, saying it was chosen because the county owns it, it has utilities, and it can be set up quick.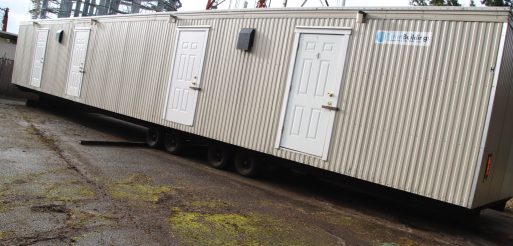 (WCN photo from Tuesday)
You can advance the video to (updated) about 11 minutes in, to see what he said. Today's other King County announcements are in this news release.
You can follow any responses to this entry through the RSS 2.0 feed. Both comments and pings are currently closed.