White Center phone store robbed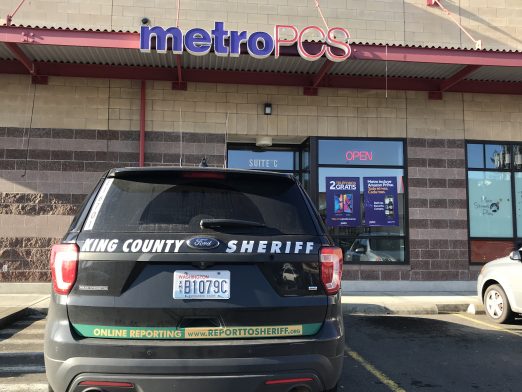 Deputies are looking for four people – reportedly masked, with at least two guns – who held up the Metro PCS store at 15th SW/SW 100th this morning. Deputies are still there investigating, so the store is closed right now. They told us no one was hurt.
You can follow any responses to this entry through the RSS 2.0 feed. Both comments and pings are currently closed.