More drive-by gunfire on 16th SW in White Center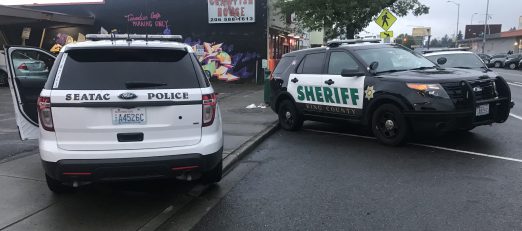 Deputies are investigating drive-by gunfire for the second time in 3 days on 16th SW in White Center. This time, it happened closer to SW 100th; investigators are parked further north in our photo because they were checking cameras on businesses further north, as the vehicle from which the shots were fired – believed to be a "black car" – was northbound. No injuries reported, and no damage found as of when we talked to investigators, who said they had no indication whether it was or was not related to the gunfire on Saturday.
You can follow any responses to this entry through the RSS 2.0 feed. Both comments and pings are currently closed.