Shooting reported near White Center Starbucks
Several readers asked us about a report that someone had been shot earlier today near the White Center Starbucks. The business closed early, apparently as a result.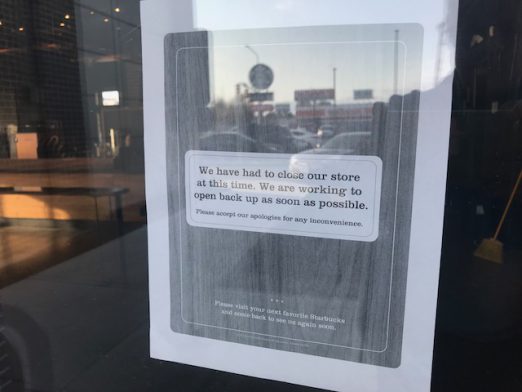 We hadn't heard anything about it until those inquiries so we checked with King County Sheriff's Office spokesperson Sgt. Ryan Abbott. Here's what he found out: "Around 12:35 today, we had multiple callers stating someone was riding a bike near SW 100th and 16th Ave SW and they fired a gunshot, striking another person. We arrived – didn't find a victim or suspect. Later a victim showed up at Highline with a gunshot wound to his leg."
You can follow any responses to this entry through the RSS 2.0 feed. Both comments and pings are currently closed.