STORM ARRIVES: 4,300+ customers lose power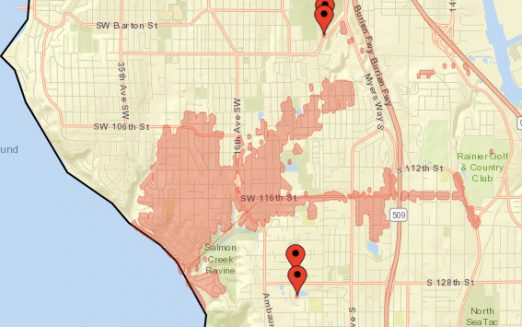 12:21 PM: The wind's here and so is the first major power outage in our area – screengrab above is from the Seattle City Light outage map. The High Wind Warning remains in effect until 7 pm.
3:34 PM: This outage is down to 1,700+ customers. And the weather is "settling down," as the National Weather Service puts it.
You can follow any responses to this entry through the RSS 2.0 feed. Both comments and pings are currently closed.