UPDATE: Multiple-car crash in downtown White Center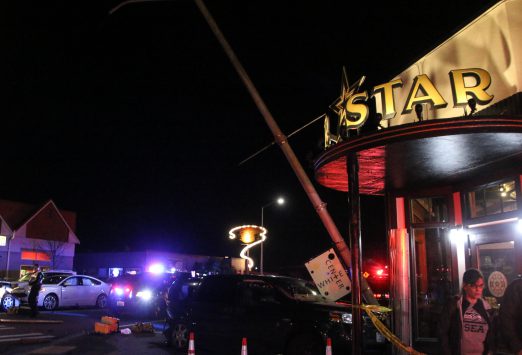 8:40 PM: Avoid downtown White Center for a while – a six-car crash is reported at 16th/98th and KCSO is blocking traffic at 16th/Roxbury, 16th/100th, and 15th/98th per scanner. No info yet on injuries; we're off to find out more.
8:59 PM: First photo added. At least two people will be taken to the hospital.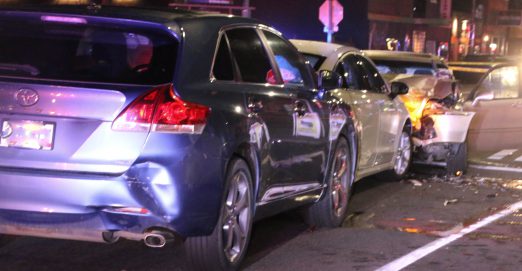 9:09 PM: May be "only" 4 cars. One driver is being investigated for possible DUI.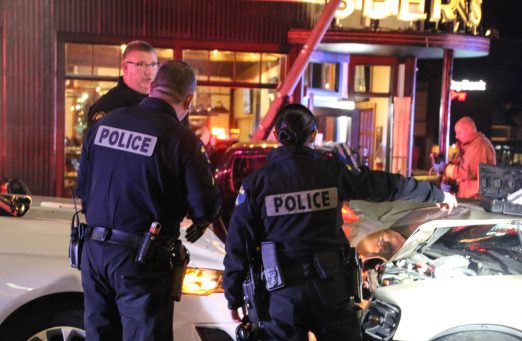 9:26 PM: Another photo added. Roads might be closed for a while – we've left the scene but via scanner are hearing deputies being advised to "bring road closure signs." Fixing the light pole will take some time too.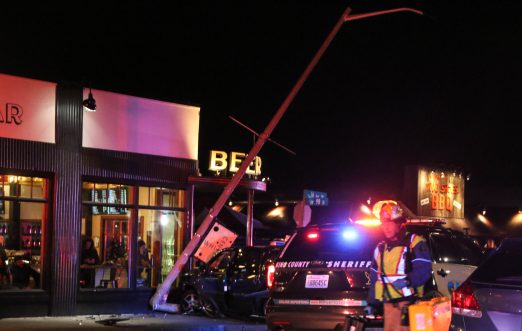 You can follow any responses to this entry through the RSS 2.0 feed. Both comments and pings are currently closed.