UPDATE: Power outage in parts of North Highline and Burien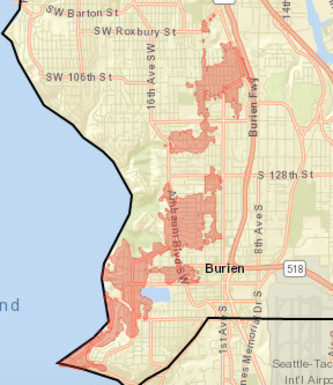 11:28 PM: Big power outage – stretching from east White Center and Top Hat into Burien; about 5,800 homes/businesses, according to Seattle City Light, which says it started around 10:20 pm. No word yet what caused it. Thanks to Alisha, Barb, and others for the tips!
11:54 PM: According to the SCL map, affected areas north of Burien are back on – power has been restored to more than 1,800 affected customers.
You can follow any responses to this entry through the RSS 2.0 feed. Both comments and pings are currently closed.