SATURDAY: 2018 Holiday Bazaar & Book Sale @ White Center Library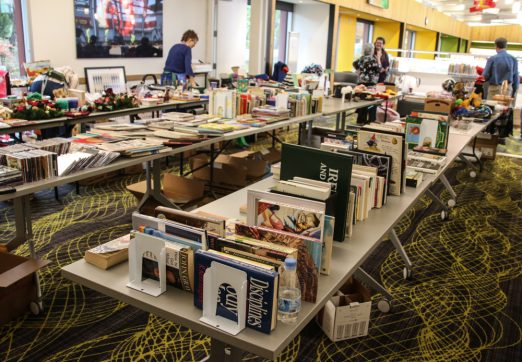 (WCN photo from 2017 bazaar)
Saturday's the day you can do holiday shopping at the library! It's the Holiday Bazaar and Book Sale put on by the White Center Library Guild:
Books, white elephant, holiday, and gently used household treasures galore. All proceeds benefit the programs for the White Center Library.

Saturday, November 17th 10 am to 3 pm, WC Library, 1409 SW 107th
You can follow any responses to this entry through the RSS 2.0 feed. Both comments and pings are currently closed.