Signed up yet for White Center Refresh 2018?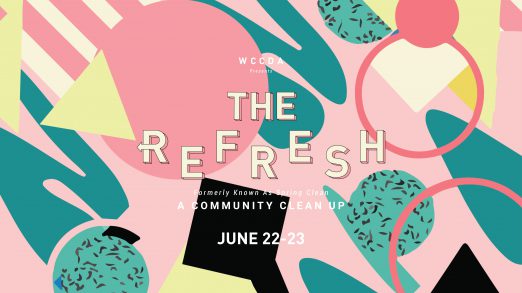 Signed up yet for the White Center Community Development Association's big event? Less than three weeks to go!
Formerly the Spring Clean, The Refresh is now a two-day neighborhood cleaning and restoration event on Friday, June 22nd, and Saturday, June 23rd. For 14 years, this has been one of the CDA's signature events. Previous projects have included garbage pickup in the business core of White Center, painting new and touching up existing murals, building garden boxes, and sprucing up the parks through partnership with King County Parks.

The CDA has decided to extend this community event to two days for more intensive projects such as the White Center Food Bank's remodel to a grocery store layout, and partnering with Habitat for Humanity to do landscaping work. We will be capping at 100 participants for this event. This is a great opportunity for lovers of the White Center Community to come together and refresh out neighborhood! For more information and to register for this hands=on community event, go to the CDA's website, or contact Theari@wccda.org. Registration is open now!
You can follow any responses to this entry through the RSS 2.0 feed. Both comments and pings are currently closed.