WHITE CENTER HOLIDAYS: Library Guild Bazaar coming up November 17-18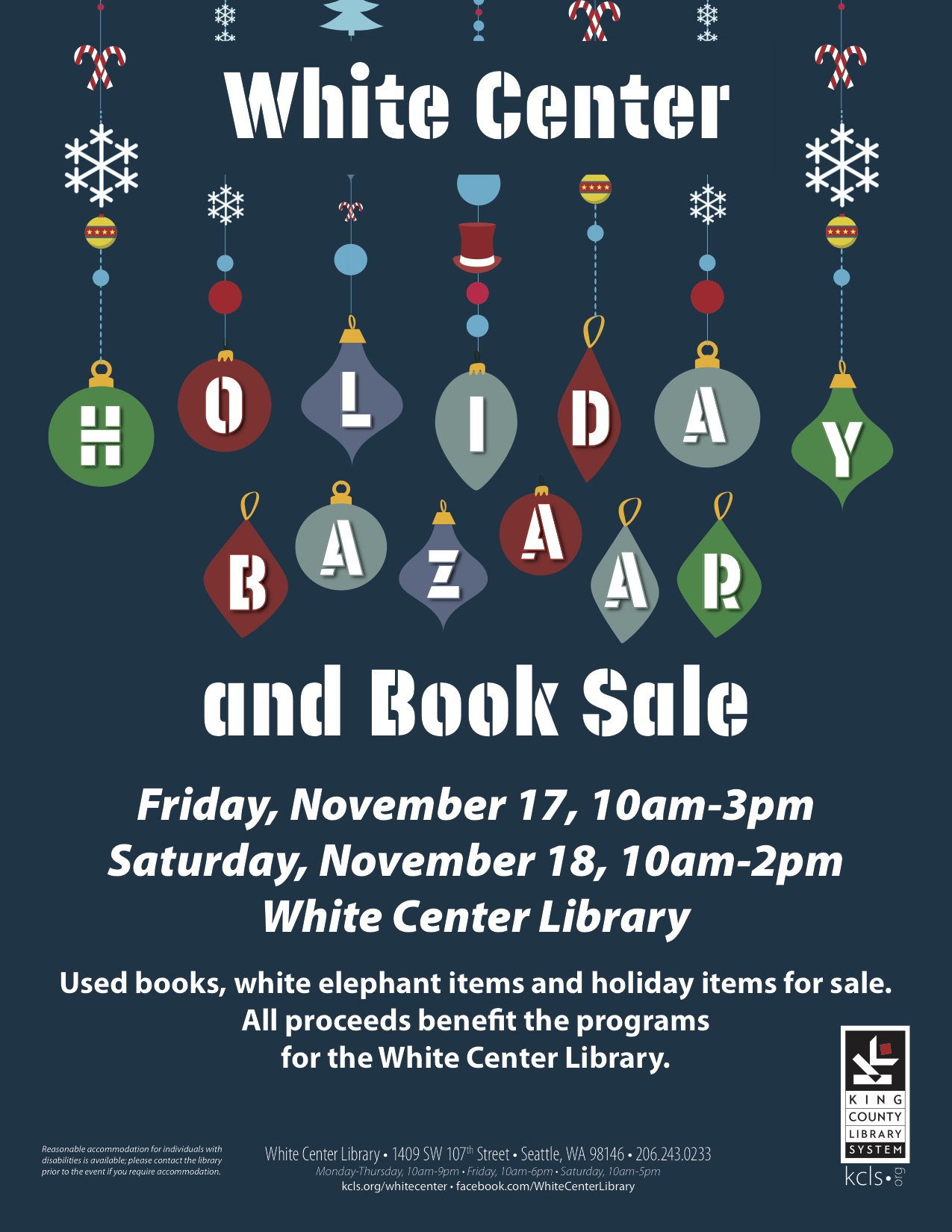 A little over a week until your chance to do holiday shopping and support a good cause – the White Center Library Guild's Holiday Bazaar and Book Sale is coming up Friday, November 17th, 10 am-3 pm, and Saturday, November 18th, 10 am-2 pm. The library is at 1409 SW 107th.
You can follow any responses to this entry through the RSS 2.0 feed. You can skip to the end and leave a response. Pinging is currently not allowed.