WHITE CENTER WEATHER: Wednesday night power outage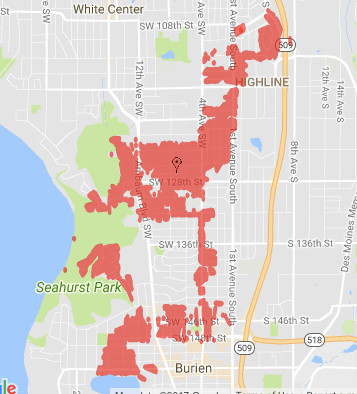 6:18 PM: More than 3,800 homes and businesses are without electricity as a result of the storm – starting in southeast White Center and vicinity, as shown on the map above, and heading south into Top Hat and part of Burien. Any other storm effects in WC/North Highline? Let us know, text/voice 206-293-6302.
7:21 PM: Most have their power back, according to the City Light outage map – which has only about 200 customers still out of electricity.
You can follow any responses to this entry through the RSS 2.0 feed. Both comments and pings are currently closed.