More help for Evergreen Community Aquatic Center: $61,000 from King County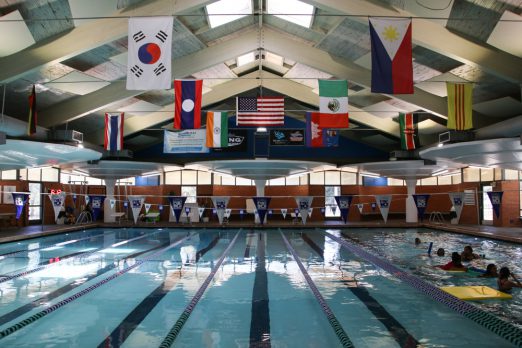 Eight years after King County closed what was then Evergreen Pool — which was rescued by a community nonprofit months later – the county is pitching in to help with some updates.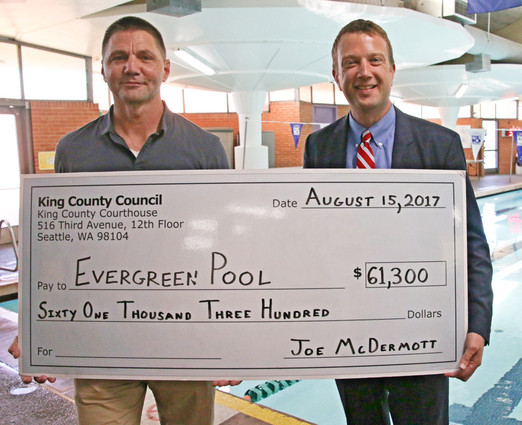 County Council chair Joe McDermott, who represents White Center, West Seattle, and vicinity on the council, joined Evergreen Aquatic Center's Bryan Hastings and Paloma Duarte at the pool this afternoon to officially announce a $61,000 county grant. Here's what they all had to say:
The money is from the county's Youth and Amateur Sports Fund. Hastings says the money will help with badly needed mechanical updates to not only the pool's mechanical infrastructure but also to its shower system – which is also serving homeless people who need access to showers, including guests at the White Center shelter operated by Mary's Place. Hastings says the system improvements will extend the pool's life by decades.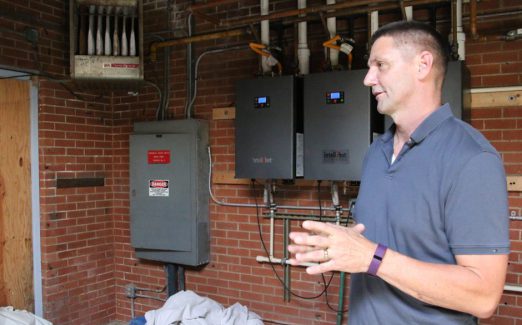 Haven't been to the pool? 606 SW 116th in south White Center. Find schedule and lesson info on its website.
You can follow any responses to this entry through the RSS 2.0 feed. Both comments and pings are currently closed.