WHITE CENTER FAST FOOD: Popeyes is open; Li'l Woody's is getting closer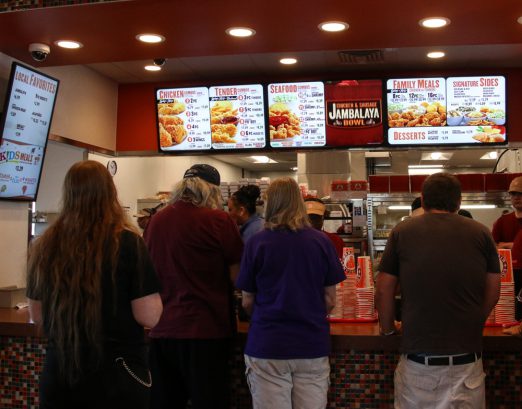 Within minutes of the official 10 am opening, the new Popeyes Louisiana Kitchen in White Center (15th/16th/100th) was busy. We dropped by for a couple quick photos, including the festive decor:
We also checked on the hours: They're posted as opening at 10 am 7 days a week; the lobby closes at 9, drive-thru at 10.
Meantime, not far away, the new Li'l Woody's burger shop just south of Beer Star is taking shape: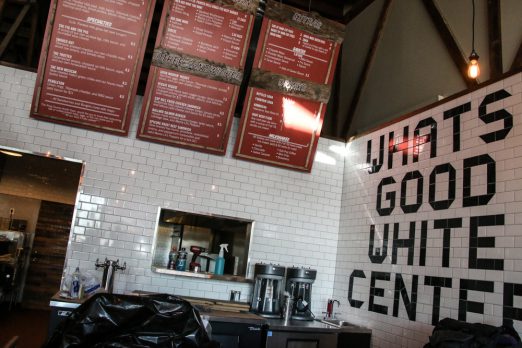 They're hoping to be ready to open next week.
You can follow any responses to this entry through the RSS 2.0 feed. Both comments and pings are currently closed.