PHOTOS: TLC for future White Center shelter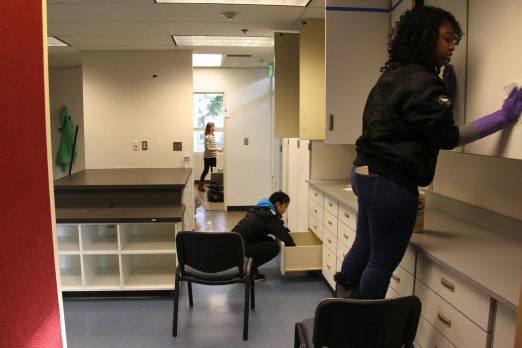 Inside and out, the future family shelter at the old King County Public Health building in White Center is getting TLC right now from dozens of volunteers.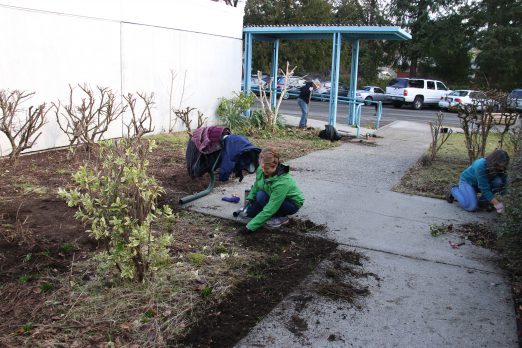 As you know if you've been participating in the process and/or following the coverage here on WCN, the shelter will be operated by Mary's Place, which has reps there today too:
It's hoped that the shelter will be ready to open next month, so the volunteer work that's happening today is helping ensure that can happen: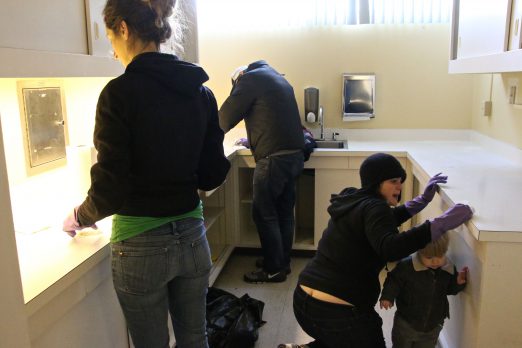 Mary's Place said at the recent meeting that it also appreciates ongoing volunteer help – you can sign up via its website, by going here.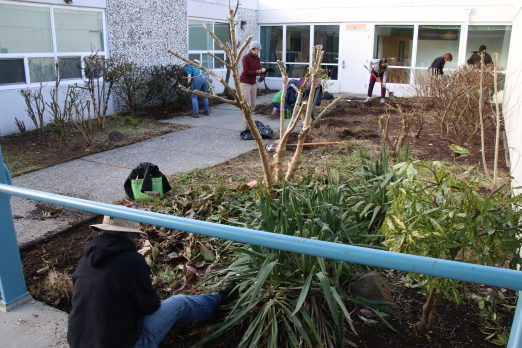 You can follow any responses to this entry through the RSS 2.0 feed. Both comments and pings are currently closed.