YOU CAN HELP: White Center family shelter work party Saturday
Tomorrow, the next step toward turning King County's ex-Public Health building into a family shelter – a volunteer work party!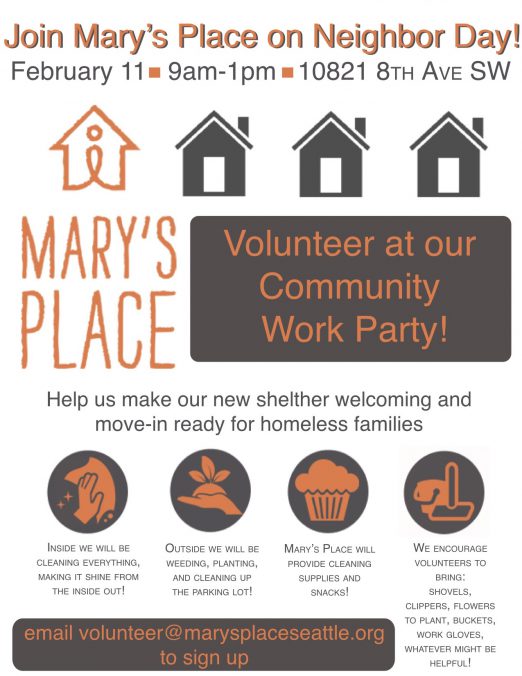 On Saturday morning, February 11, from 9 am to 1 pm, the community, the County, and Mary's Place will come together to get the former public health building ready for families to move in. We expect over 100 people to be there, including teams from Starbucks, Amazon, and King County, helping to sweep, clean, plant, and make the building shine!
The shelter is expected to open next month.
You can follow any responses to this entry through the RSS 2.0 feed. Both comments and pings are currently closed.