UPDATE: Burglary, fire at Cascade Middle School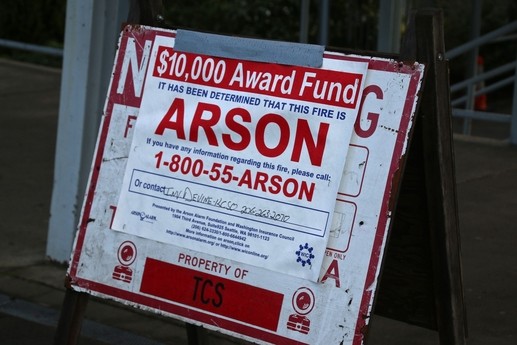 6:43 AM: From King County Sheriff's Office spokesperson Sgt. Cindi West:
Just before 1 am, King County Sheriff's deputies responded to a burglary alarm at Cascade Middle School in the 11200 block of 10 Ave SW in White Center.

When deputies arrived, they found at least 2 windows had been broken out and it appeared the suspect(s) were still inside the school. The suspect(s) ran as deputies entered the school.

While searching the school, deputies found 2 small fires that had been set. (North Highline Fire District) responded to extinguish the fires.

King County detectives are investigating the burglary and arsons and said the school had been broken into once before within the last couple of weeks. A fire had been started at that break-in also.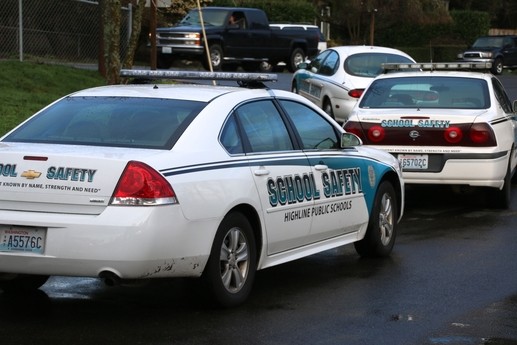 10:12 AM UPDATE: We went by the school, which is open. Out front, we saw both the "ARSON" sign shown atop this story, and the multiple school-security cars in the photo above this line. We'll be following up with KCSO later today.
You can follow any responses to this entry through the RSS 2.0 feed. Both comments and pings are currently closed.