And the second driver-hits-building crash of the morning …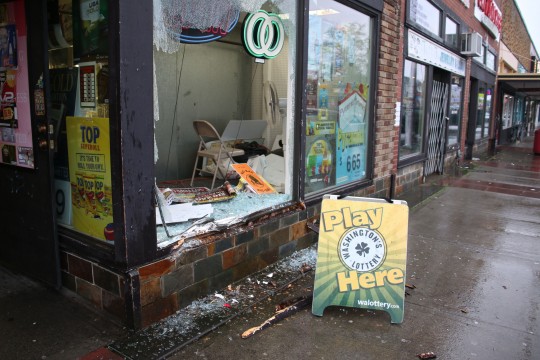 For the second time this morning, a driver has hit a White Center storefront. Earlier, it was Noble Barton; then at mid-morning, the Smoke Shop on the other side of the 9600 block of 16th SW. No injuries this time, either; it was a case of mistaking the accelerator for the brake, we were told at the scene. No interruption in shop operations.
You can follow any responses to this entry through the RSS 2.0 feed. Both comments and pings are currently closed.